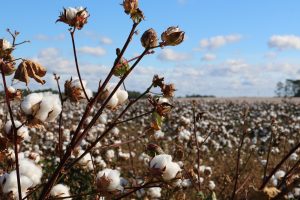 In Central Asia, Uzbekistan has long been criticized for state-managed forced labor in the cotton industry, but with improvements in Uzbekistan Turkmenistan has come into sharper focus for continued use of forced labor.
Earlier this year, the Cotton Campaign called for the global boycott of Uzbek cotton to be lifted following considerable improvements in addressing forced labor. With more than 300 brands signed onto the pledge, there was great sigh of relief at the end of the boycott and the opening of doors for the Uzbek cotton industry.
But Uzbekistan is not Central Asia's only cotton exporter.Neighboring Turkmenistan is also subject to a boycott coordinated by the Cotton Campaign given forced labor in the industry, with 141 brands and companies currently signed on.
When it comes to cotton goods in general, Uzbekistan exports far more than Turkmenistan, but both countries are in the top 25 exporters of cotton.And although Turkmenistan's cotton production pales in comparison to its oil and gas business, the industry remains an important one in the country.
According to a report on the 2021 cotton harvest in Turkmenistan released last month by Turkmen.news and the Turkmen Initiative for Human Rights (both members of the Cotton Campaign), forced labor of public sector employees was "widespread and systematic." Monitors also recorded cases of child labor in Turkmenistan's fields.
The report covers how labor is forced in Turkmenistan, conditions in the cotton fields, the experience of farmers, and also forced labor in the production of silk.
The report also hones in on how Turkmen cotton enters the global supply chain and how it bypasses existing bans to enter markets in the United States and Europe.
Enjoying this article? Click here to subscribe for full access. Just $5 a month.
Broadly speaking, Turkmen cotton enters global markets either directly from Turkmenistan as finished or semi-finished goods or through supplies in third countries, such as Turkey and China, but also Pakistan and Portugal, which import Turkmen cotton, yarn, and fabric and produce textiles and other cotton products.
It's this second stream that is more difficult to track.In 2020, more than 60 percent of Turkmenistan's raw cotton exports went to Turkey (which is also among the top producers of cotton and cotton goods in the world).
Turkey, meanwhile, is the European Union's third-largest supplier of textiles.In 2019, Anti-Slavery International released a report that noted the prevalence of Turkmen cotton in Turkish products. "The special relationship between Turkey and Turkmenistan is of particular relevance as it leads to a higher prevalence of Turkmen cotton and cotton products in Turkey," the report noted, going on to point out the significant number of joint ventures between Turkish companies and the state-controlled cotton industry in Turkmenistan.
A number of countries have regulations in force that prohibit the import of goods produced by forced labor. Most are relatively broad, though mechanisms exist to enact specific bans.
In 2018, for example, the United States banned the import of all cotton goods from Turkmenistan through a "withhold release order" issued by U.S.Customs and Border Protection (CBP) given "reasonable evidence" of the use of forced labor in the manufacturing or production of cotton goods entering the U.S.
supply chain.Under the order, "All Turkmenistan Cotton or products produced in whole or in part with Turkmenistan cotton" can be detained by CBP at the border "until/unless importers can prove the absence of forced labor in the product's supply chain." The recent report states: "All products containing Turkmen cotton are tainted by forced labor."
In 2021, the Cotton Campaign wrote letters to Overstock and Wayfair, two major online retailers, requesting that they remove certain items containing Turkmen cotton.Neither company has signed the Turkmen Cotton Pledge to date, and some cotton goods (such as towels) with Turkmenistan listed as the country of origin remain available to U.S.
customers.This is ostensibly in violation of the CBP "withhold release order."
There remain myriad avenues for the products of forced labor in Turkmenistan to make it into household goods across the world: Turkmen yarn exported to China woven into sweaters and exported with "Made in China" on the tag; Turkmen fabric exported to Italy or Russia and sewn into drapes or dresses.
The recent report from Turkmen.news and the Turkmen Initiative for Human Rights stressed that "The only way brands can ensure their operations are free of forced labor is by mapping their supply chains all the way down to the raw material level and excluding all cotton with Turkmen origins."